CAT© TERRAIN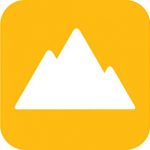 SITECH Intermountain offers a multitude of mining technology solutions, including Cat MineStar Terrain. Terrain Mining Technology enables high-precision management of drilling, dragline, grading, and loading operations through the use of advanced guidance technology. It increases machine productivity and provides you real-time feedback for improved efficiency.
With powerful tools that aid in everything from drill planning and blasting to ore control and mine planning, Terrain Mining Technology enables more timely and effective fact-based management of all drilling, dragline, grading and loading operations. An in-cab display of grade and drill plans shows operators the exact position of their machine within its work zone, along with work to be done and work completed. The display also highlights avoidance zones and other information to enhance job site safety and machine efficiency. In addition, Terrain Mining Technology provides a wealth of management data, all available through a single, integrated office software system.
TERRAIN CAPABILITY PACKAGES
PRODUCTIVITY allows tracking and analysis of machine utilization and productivity, by machine type and by operator.
POSITION & MATERIAL allows high-precision machine guidance systems to share position and job status information, both on-board and in the office. It enables machine-to-machine cut and fill status sharing within grading and loading applications in real-time, or between draglines and dozers as the operation requires.
DATA SHARE allows Terrain to share data with other applications—such as competitive fleet management systems, data reporting systems and position monitoring systems— via an industry standard interface.
MULTI-SITE allows for management of multiple Terrain-equipped mine sites from a single control center.
If you'd like a tour of a customer site or a demonstration of the technology above, please contact us to set up a time with one of our SITECH Intermountain mining specialists.