Take the Guesswork out of Earthworks
Trimble machine control systems help contractors finish faster with less rework, less staking, less checking, lower costs and improved material yields. Plus, Trimble solutions quickly pay for themselves, often on the first project!
For a full list of Trimble Machine Control Solutions, please visit the Trimble Civil Engineering and Construction website.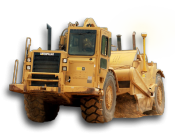 Grade Control for Scrapers
Move dirt faster and more precisely, without stakes, to cut costs and improve safety.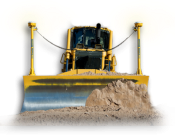 Grade Control for Dozers
Better blade control. Faster operating speed. Only GCS900 with GradeMax Plus lets you grade higher quality surfaces 35-40% faster, in any material type.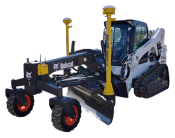 Grade Control for Compact Machines
Maximize the control, speed and flexibility of your compact equipment. Now your mini machines can mean major productivity.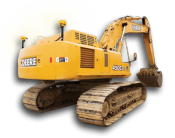 Grade Control for Excavators
Maximum efficiency for your excavator. Everyone talks about it, but only Trimble delivers.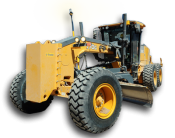 Grade Control for Motor Graders
Finished grade with fewer passes. Place material faster and with millimeter accuracy. With GCS900 on your grader you'll keep costs to a minimum and realize better profits.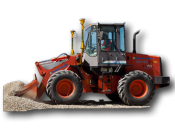 Grade Control For Wheel Loaders
Get to grade at high speeds without sacrificing accuracy or quality.